King James Bible
For thou shalt worship no other god: for the LORD, whose name
is
Jealous,
is
a jealous God:
Exodus 20:3
"You shall have no other gods before me.
---
Exodus 20:5
You shall not bow down to them or worship them; for I, the LORD your God, am a jealous God, punishing the children for the sin of the parents to the third and fourth generation of those who hate me,
Deuteronomy 4:24
For the LORD your God is a consuming fire, a jealous God.
Joshua 24:19
Joshua said to the people, "You are not able to serve the LORD. He is a holy God; he is a jealous God. He will not forgive your rebellion and your sins.
Ezekiel 23:25
I will direct my jealous anger against you, and they will deal with you in fury. They will cut off your noses and your ears, and those of you who are left will fall by the sword. They will take away your sons and daughters, and those of you who are left will be consumed by fire.
Christian apologists have made many feeble attempts to explain this away but the truth is, God is a jealous psychopath.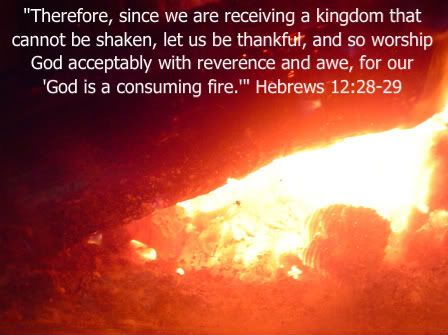 Gill's Exposition of the Entire Bible
For thou shall worship no other god,.... Than the Lord their God, the one only living and true God, which was the first command given to the people of Israel, and binding upon all men:
for the Lord whose name is Jealous, is a jealous God; his name and nature answer to one another; he admits of no rival or competitor in worship; he will not give his glory to another god, or one so called, nor his praise to graven images; and in this he is distinguished from all nominal and fictitious gods, who have many joined with them, and are rivals of them, which gives them no concern, because insensible; but it is otherwise with the Lord, who knows the dishonour done him, and resents it, and is as jealous of any worship being given to another, as the husband is of the honour of his marriage bed; for idolatry is spiritual adultery, as is suggested in the following verse.
G
od is jealous because because he's an insecure and evil bastard. God is a parasite who feeds of the suffering of death and living things. God is a liar and throughout the Bible there are mountains of proof of his dishonesty. God is also a sadist. God has no redeeming values and based on life and the Bible God is pure evil.