From all accounts, 64 year old Stephen Paddock was not a nut case. He was not a right winger or a religious nut bag. He had not criminal record. He had recently purchased a wheel chair for his 91 year old mother so he wasn't some cold heartless bastard. Like most homicidal maniacs Paddock had no religious or political motives. He had no criminal record. He was a licenced pilot and a successful real estate developer. What changed? Why won't the media discuss this?
There is a common thread in nearly all non religious and political mass shootings than that is mental aberrations caused by psychiatric medications. The question remains; like nearly every other mass shooter was Paddock on prescription on psychiatric drugs?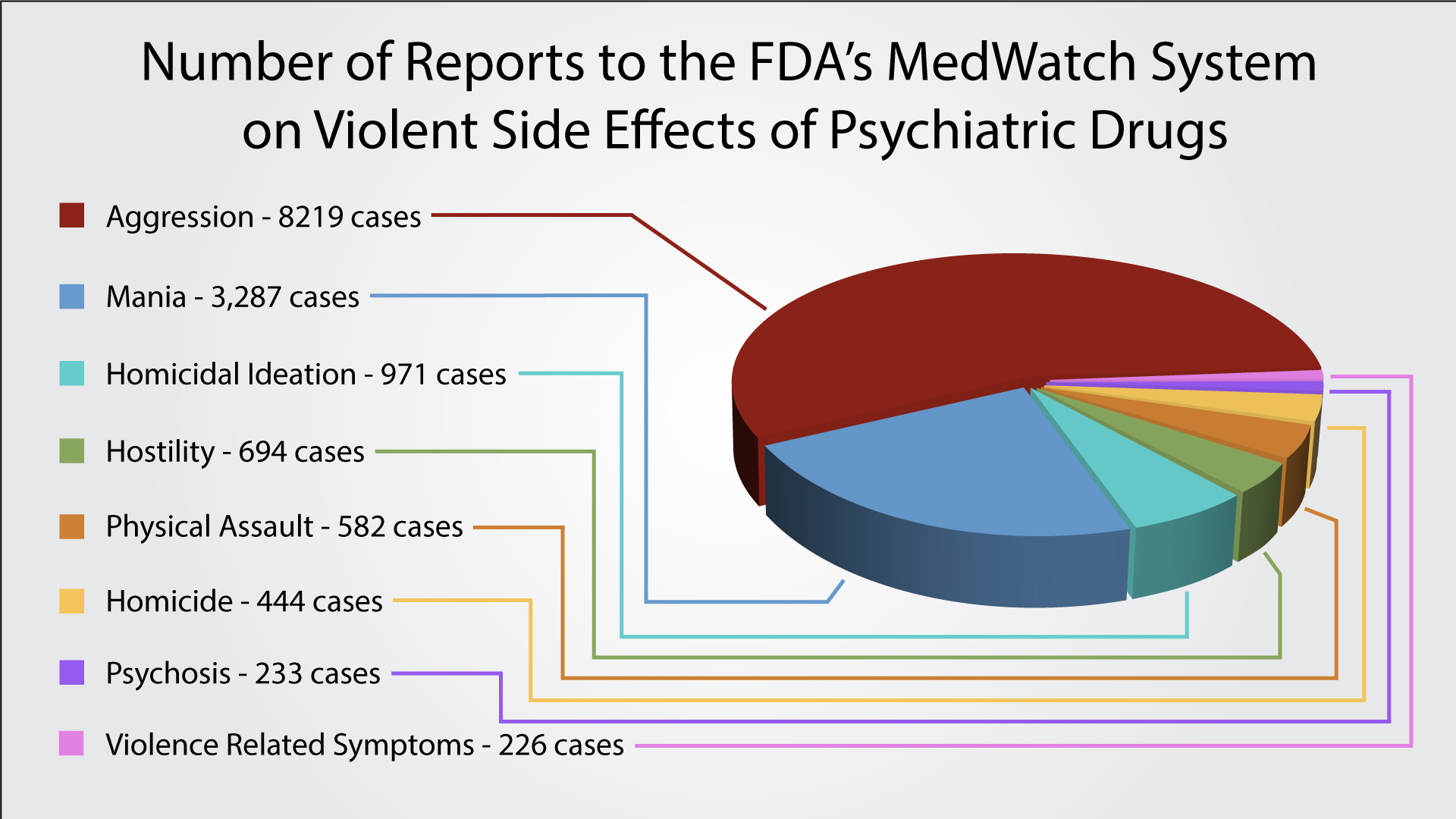 My Theory:
My guess is that recently, he was placed on some type of psychiatric medication. It was mentioned that he had a gambling habit so perhaps he was given so psychiatric poison for OCD.
Antidepressants approved by the Food and Drug Administration (FDA) to treat OCD include:
Clomipramine (Anafranil) for adults and children 10 years and older
Fluoxetine (Prozac) for adults and children 7 years and older
Fluvoxamine for adults and children 8 years and older
Paroxetine (Paxil, Pexeva) for adults only
Sertraline (Zoloft) for adults and children 6 years and older
There are less gun owners in the US than any time in history.
There are more people on psych meds than in anytime in US history.
Nearly every mass shooting has involved modern psychiatric drugs.
DRAW YOUR OWN CONCLUSIONS!